Fibreglass resin is a liquid resin compound (including polyester), reinforced with glass fibres.
It is known for its use in many areas, due to its properties and the many benefits it brings, such as:
Versatility. The glass fibres of which it is made, make it a very light compound and for this reason, easy to shape.
Resistance: Although lightweight, the compound is at the same time very strong and above all flexible to impact. It withstands heat and cold and adapts to any type of environment in which it is used.
It does not require maintenance: being very strong, it is not subject to deterioration over time, nor is it susceptible to mould and bacteria.
Resistant to atmospheric agents: the thick and dense composition of glass fibres that characterize the compound, prevents both water and air from infiltrating, avoiding the formation of swelling, cracks and defects of any kind.
Resistant to fire: thanks to the glass fibres and specific processing, the compound becomes self-extinguishing; it does not catch fire.
Inexpensive: the cost/benefit ratio generated by its use, makes fibreglass products among the most popular in the building market today.
In the building industry in particular, fibreglass was initially introduced for civil and industrial roofs, as a substitute for asbestos.
Today, however, it is a highly popular material. It is in fact used for the realization of: plasters, wall coverings, walls, floors, levelling, waterproofing, thermal cladding, swimming pools and other similar products.
---
FIBREGLASS – COPRIMURO.NET
At COPRIMURO.NET, we are able to use fibreglass to create all our top finishing products:
WALL COPINGS
DOOR THRESHOLD & WINDOWSILL COVERINGS
COLUMN COPINGS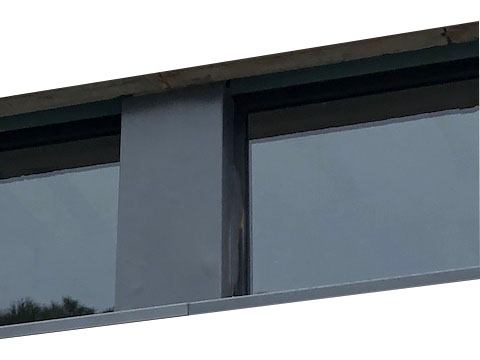 COATINGS
What it is important to know:
The products in FIBREGLASS – COPRIMURO.NET, have the same technical characteristics as our valuable MARMORESIN® line, but with an additional benefit:
Being a material which is easier to work, easier to handle and lighter, we are able to create finishing products made according to your needs.
The colours, surfaces and shapes that can be created with this material are endless.
---
The entire FIBREGLASS – COPRIMURO.NET line manufacturing process, from the raw materials to the various processing phases, is certified and is the result of over 40 years of experience in the field.
All this brings countless benefits for everyone:
THE DESIGNER
A guarantee of certified-quality products
technical assistance provided by the company
training
continuous updates
THE INSTALLER
supporting materials for installation
simple and practical nstallation
THE CUSTOMER
maintenance free
protection against weathering and wear
building good looks – constant over time
---
THE FIBREGLASS PRODUCTS – COPRIMURO.NET LINE
Fibreglass column coping
Interior / Outdoor copings